Cellulose Pesticide Insulation
Insulating your home is your best means of saving money month after month on your utility bills. According to the Department of Energy, 30-45% of all energy wasted is lost through the roof and walls of a home. The fact is, when cellulose insulation is properly installed by a professional insulation contractor, no other energy improvement investment is recouped faster.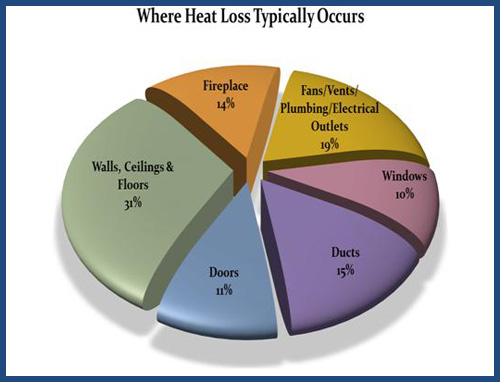 T·A·P® Pest Control Insulation
TAP® Pest Control Insulation delivers superior R-value per inch, exceptional resistance to air infiltration and superb sound-deadening qualities.

T·A·P® Pest Control Insulation contains more than 85% recycled, natural cellulose fiber. A proprietary two-state process injects dry and liquid fire retardants that penetrate and strengthen the fibers while providing permanent flame resistance. When installed properly and under normal conditions of use, these additives are nontoxic to humans, will not adversely affect other building components, and actually help create an environment that is inhospitable to the labeled insects.

T·A·P® Pest Control Insulation meets or exceeds all necessary fire safety requirements conducted in accordance with ASTM standards.

T·A·P® Pest Control Insulation does not contain fiberglass, formaldehyde, or other materials associated with increased health concerns.
Pest Control Benefits
If insects are an ongoing concern in your home, you can enjoy the benefit of added protection with T·A·P® Pest Control Insulation installed in your attic.

T·A·P® Pest Control Insulation is a ready-to-use insect control insulation. The product is tested to help control the listed insects (and other arthropods) and is intended to prevent their infestations in building voids (attic, wall, between floors, crawlspace) where the product is applied. Its effect begins only after insect contact with the product. Controls: Cockroaches, Termites (including Formosan Termites), Ants, Silverfish, Earwigs, Crickets, Sowbugs, Darkling Beetles, Millipedes, Centipedes, and Booklice.

T·A·P® Pest Control Insulation contains 12.5% orthoboric acid. Orthoboric acid is an organic active ingredient that contains the naturally occurring element has been regularly used in the United States since 1948 as a natural pest control method.
Other Information
Click here to watch a video on the fire studies of different types of insulation.

Estimates for costs of these services can be obtained by contacting our office:
Phone: 620.662.3616
Fax: 620.662.0252
Toll free 1.800.536.3614
E-mail: advance@advancepest.com

Or click here to send us a message online.