Termite Control
Advance Termite & Pest Control, Inc. has been providing quality termite treatments since 1985. Our certified applicators can prepare on-site estimates for termite control for the installation of the Sentricon™ Termite Colony Elimination System, the same system used to protect the White House, the Statue of Liberty, and other national treasures.
Conventional treatments involve the application of a chemical termiticide liquid barrier soil treatment around the interior and exterior perimeter of the structure. This method may cause some inconvenience and generally will deteriorate within 5-7 years after application. Advance is also authorized to offer the Sentricon™ Termite Colony Elimination System from Dow AgroSciences, LLC, a service that avoids the inconvenience and odor of chemical treatments.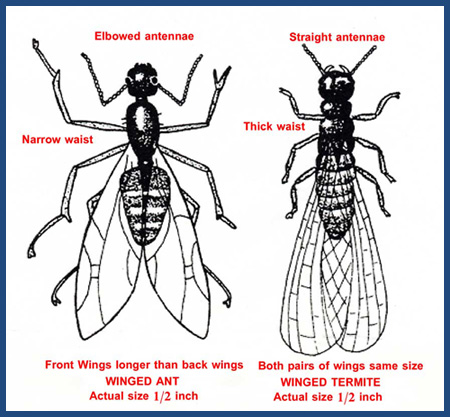 Estimates for costs of these services can be obtained by contacting our office:
Phone: 620.662.3616
Fax: 620.662.0252
Toll free 1.800.536.3614
E-mail: advance@advancepest.com

Or click here to send us a message online.